Your vision is our mission
Strategy | Events | Workshops
Looking for experienced marketing guides to successfully implement your projects?
Searching for fresh ideas that will give your marketing a lasting boost? Do you need your resources for other tasks?
We are the industry experts among marketers
Years of experience in international industrial companies have made us true all-rounders in business-to-business marketing.  We have a varied path in industrial B2B marketing behind us. And we know the daily challenges of a marketing department in an international environment - with ever new tasks and limited resources.
As strategists, event managers or with workshops tailored to your needs, we will bring new momentum to your marketing.

Strategy and implementation
As marketing all-rounders, we are experienced in many areas of marketing: strategy, branding, content, campaigns, websites and CRM. We work independently or integrated into a team - and gladly remotely. Are your resources limited, but you want to get started right away? Go for it. We provide flexible support at short notice.
Your benefit: More marketing power for your projects. More time for your core tasks. More fresh ideas. 

Tradefair and event management
Whether it's an international tradefair, an exclusive customer event or an internal conference, we plan your event strategically, creatively and precisely. From conception to implementation, we are fully responsible or reliably at your side as part of your team.
Experience tailor-made events that help you achieve your goals.

Individual workshops - online or on site
In our workshops we develop solutions to your marketing questions together. We offer you different modules on vision & mission, goals, target group, offer & benefits, content and communication. Do you need selective help or support with a process? We adapt the content to your individual needs.
Clear workshop results in the form of our strategy guides accompany you in the next steps.
Add more marketing to your business today.
Get our support for your strategies, events or individual workshops.
Always an enrichment for our project team
"Are you looking for a very structured and at the same time creative partner you can rely on? Today, my choice would again fall on Panorama Marketing.
Sandra and Inga convinced us at all times with their professionalism, personality and commitment and enriched the project team in every respect.
For this reason, we will continue our successful cooperation in the coming year."
Sylvia Kircher, Communications & Event Manager, Hydro Extrusions Europe 
Klarheit für mein Marketing
"Ich habe mich in der Pre-Opening-Phase meines Ayurveda-Resorts auf Sri Lanka an Panorama Marketing mit der Bitte gewandt: Ich brauche schnell und effektiv Klarheit für mein Marketing. Sandra Hölscher und Inga Janzen haben mich in einem Kompakt-Marketing-Workshop sehr professionell und zielgerichtet "an die Hand genommen". Die Atmosphäre war konstruktiv und leicht, der Workshop klar strukturiert, zielführend moderiert und die Ergebnisse inspirierend dokumentiert. Hinzu kam: In diesen 3 Stunden kamen ganz nebenbei so viele praktische Ideen auf den Tisch, die ich direkt tin die Maßnahmenplanung aufgenommen habe. Kurzum: Herzlichen Dank für diese fachlich und menschlich bereichernde Zusammenarbeit, die ich gerne weiterempfehle. Ich freue mich auf die Fortsetzung."
 Susanne Kleiner, CEO Sandaru Lanka Hotels PVT Ltd., Maggona/ Sri Lanka
Structured corporate communication
"I have always asked myself: How can I make my corporate communication authentic and professional? With panorama marketing, I got to know a structured process that both analysed my existing corporate communication and presented different facets of how and about what I can communicate. Practical tools help me now to efficiently prepare content and monitor success. In addition, Inga and Sandra supported me in improving my sales funnel.
The cooperation was always easy, professional, and inspiring. Very structured, I also received helpful documentation after the workshops."
 Nikola Alberts, Owner F&O 
Open communication & structured way of working
"I always appreciate working together with Inga and Sandra on marketing tasks. Over the last 10-12 years we have successfully worked together on many different projects including trade fairs.
I very much appreciate the team's open communication and structured way of working. And I look forward to our future cooperation."
 Stephan Stach, Marketing Director Europe, Arconic Extrusions 
Creative, reliable marketing expert
"Marketing strategies are becoming more and more important to distinguish companies and products from others. Sandra, with her long-lasting experience is an absolute professional in developing these strategies and campaigns. Her ability to focus on the unique selling points, as well as a quick and deep understanding of the competitive landscape, is unmatched.
Her structured way of working, coupled with her conceptual thinking and endless creativity, is instrumental for a successful marketing plan and deployment. My experience over the last few years: A reliable marketing expert, who thinks out of the box and delivers - always."
 Roland van der Aa, Vice President – South West Europe, Hydro 
Wertvoll für die Entwicklung und Umsetzung von Marketingstrategien
"Working with Inga is a great experience.
Especially her talent to understand the specificity of our customers was instrumental in defining the proper approaches and paths to success. Her helpfulness, positive attitude - even under pressure -, strong team spirit, ability to convince even at highest level of the company and ability to understand various markets specificities from scratch make Inga a precious person for marketing strategy building and executing."
 Stephane Antoine, former Technical R&D Director Auto Body Sheet, Nanshan Aluminium 
See at a glance how fit your marketing is.
Invest 10 minutes in your as-is analysis and receive initial ideas for improvement free of charge.

The get-to-know conversation: free of charge and without any obligation. We collect key data about your company and you can ask us questions. That's how we find out if we're a good match for each other.
The onboarding-phase: you receive all the information you need for the collaboration and the next steps.
Let's get started! We support you with your marketing strategy, your events or with an individual workshop.
All-round marketers with a passion for a systematic approach and creative solutions. We are particularly interested in sustainability marketing. Whether in trade fair management or communication - we strive for success but always take environment and people into account.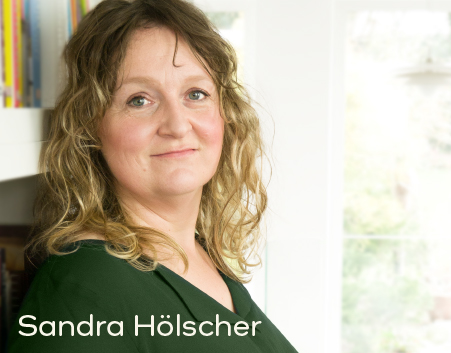 My focus for each task is on the why and the wherefore. Only with background and target I go into implementation. Curiosity paired with creativity and conceptual skills determine my way of working. I have been designing B2B marketing holistically for 20 years. Only in this way marketing makes sense to me.
With us, you get two more experts for your marketing. In addition we offer you holistic support in graphics, print, text, PR, trade fair construction, customer experience, change and facilitation through our partner network.
Still unsure whether you need support?
Find out in 10 minutes how fit your company is in marketing and get first ideas for improvement.
The best strategies for your marketing
Get our free tips (in German only at the moment)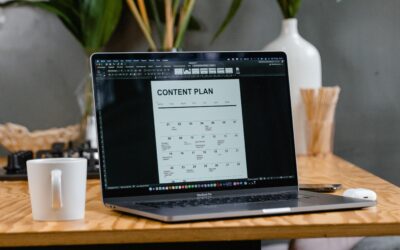 Nur 40 % der B2B-Unternehmen verfügen über eine dokumentierte Content-Strategie. Das sagt der aktuelle B2B-Content-Marketing-Report des...